Regular price
Sale price
$79.99 USD
Unit price
per
Sale
Sold out
THE EASIEST WAY TO MAKE CONCENTRATED TEA AT HOME
This Brew Kit has everything you need to brew Concentrated Tea at home using our amazing Piper Press.
Concentrated Tea can be used to make hot tea, iced tea, specialty drinks, and more! This is our favorite way to brew because of its ease and versatility. And now we've made it easier than ever for you to brew at home with this awesome tea press!
This kit has everything you need to get started:
- Two Essential Bags of loose leaf tea (to get you started on your brewing)
- A Quart jar, a solid lid, and a pour spout lid (for storing and pouring)
- A Pint jar, a drinking lid, a metal straw, and a straw cleaning brush (for mixing and drinking)
- A Piper Press (for brewing)
- A Piper Mini Measure (for measuring and mixing)
- An instructional Brew Guide to brewing Concentrated Tea with your new tea press (+ instructions for Simple Syrup sweetener + awesome drink mixing recipes)
Interested in bulk purchasing our Piper Press Brew Kits? Check out our corporate gifts page!
Share
View full details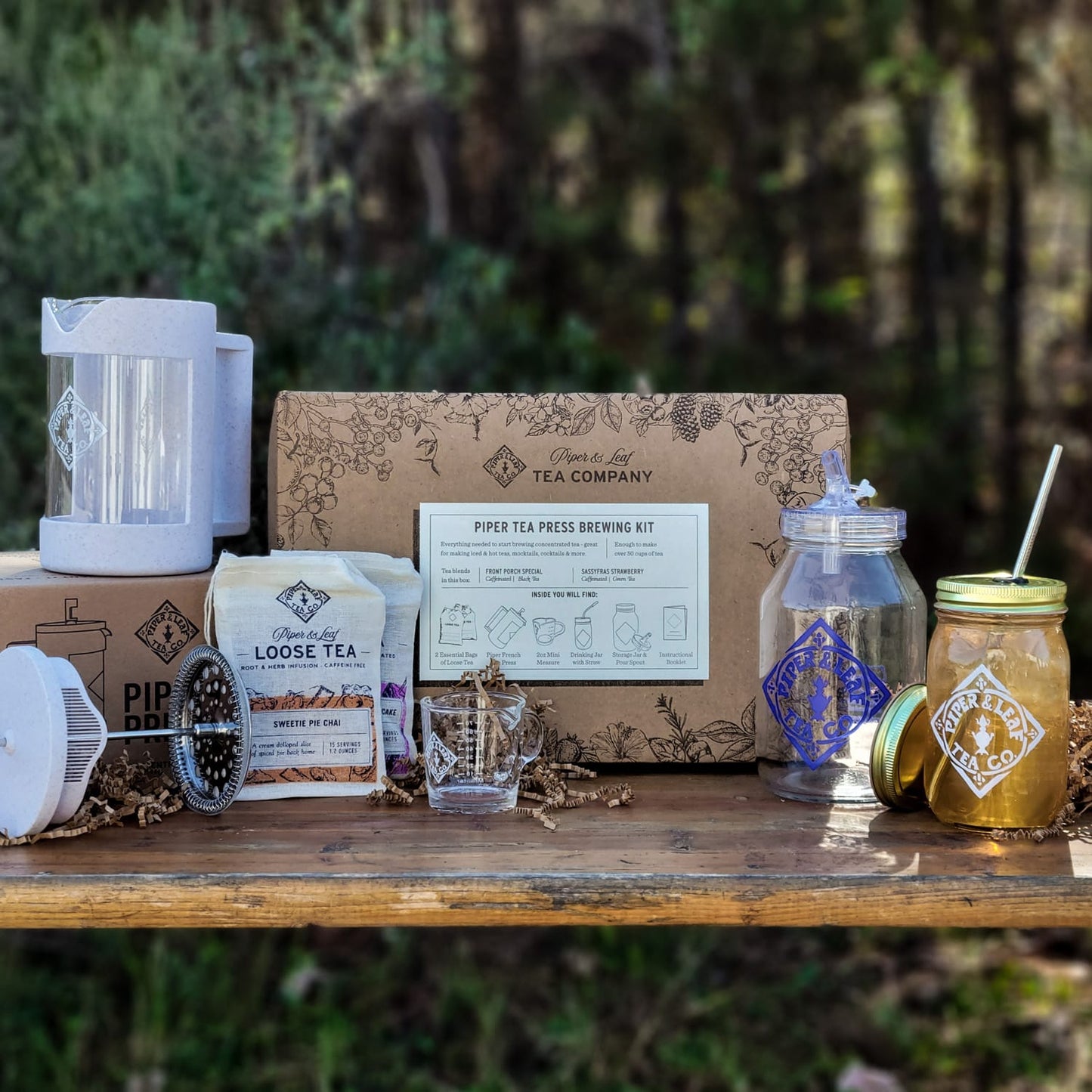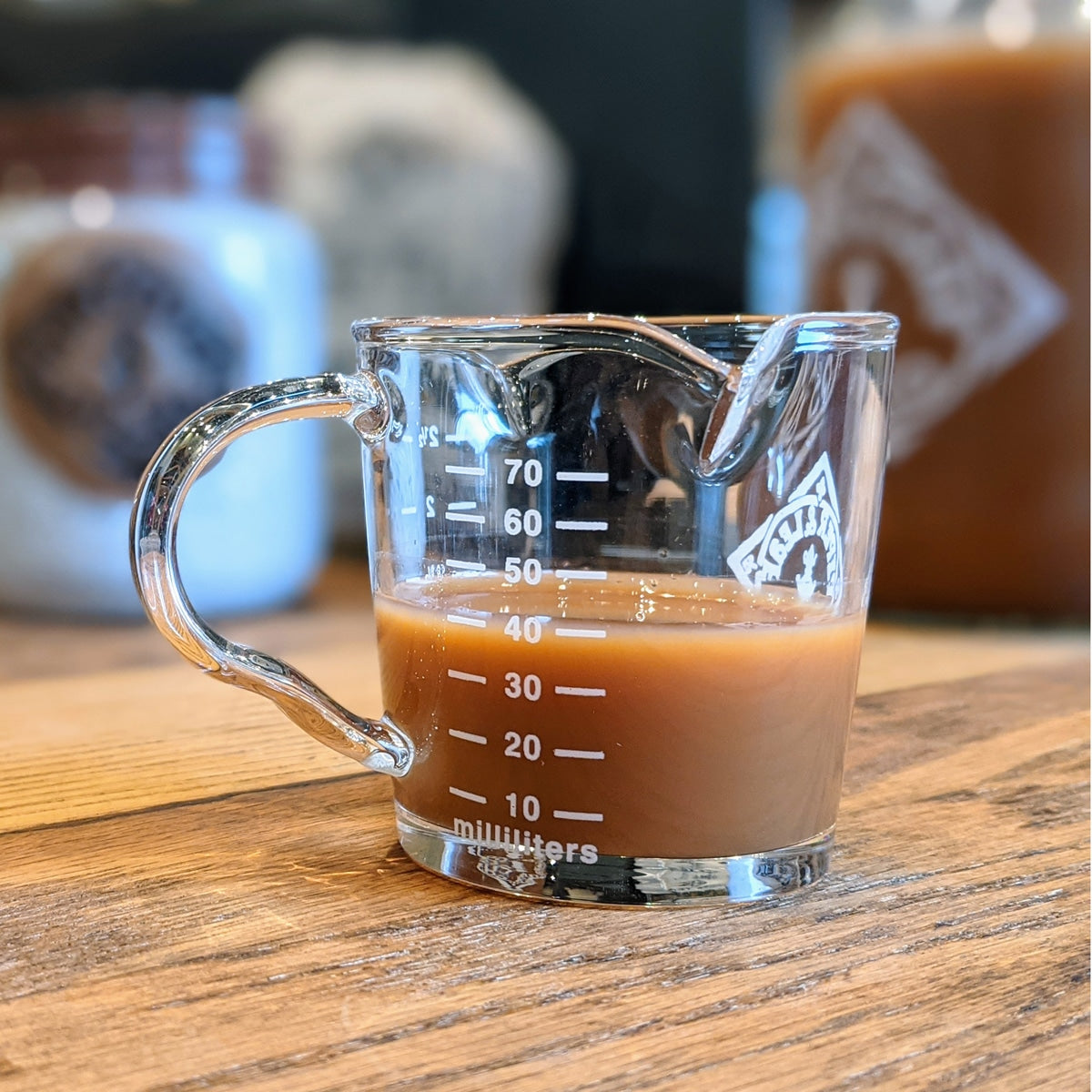 A luxury I didn't know I needed!
Investing in this was a smart spend on my part. We are enjoying not only the process of brewing our very own precious concentrated P@l tea, but there is something very therapeutic about the aroma, the building of the perfect cup or glass of tea just for you or a loved one. I tell you, I wish I had done this sooner. I need to try ALL the teas now, though.
Tea at home
I love being able to have my piper and leaf tea all the Way here in Arkansas. This brew system made it really easy for me to brew my chocolate tea here in my own home and it tasted just like it did when I bought it in store.
Beautiful Set
Loved my new kit! Everything is high quality and the tea is delicious.
This was a gift for a serious tea drinker. She loves it. She appreciated the reusable straw and the cleaner for the straw. Well thought out. Thank you
Great tea set
It's so easy to brew up tea in small or large quantities. I love the Front Porch tea flavor. Plus extra mason jar for storing in frig.
Five Stars
I absolutely love my Piper press!!! I moved away from the Huntsville area but now I get to make my favorite tea at home!