Introducing...
the DELUXE BOBA KIT
Not only does this kit make it possible for boba perfection at home, it also makes tea time a simple and joyous experience!
SHOP NOW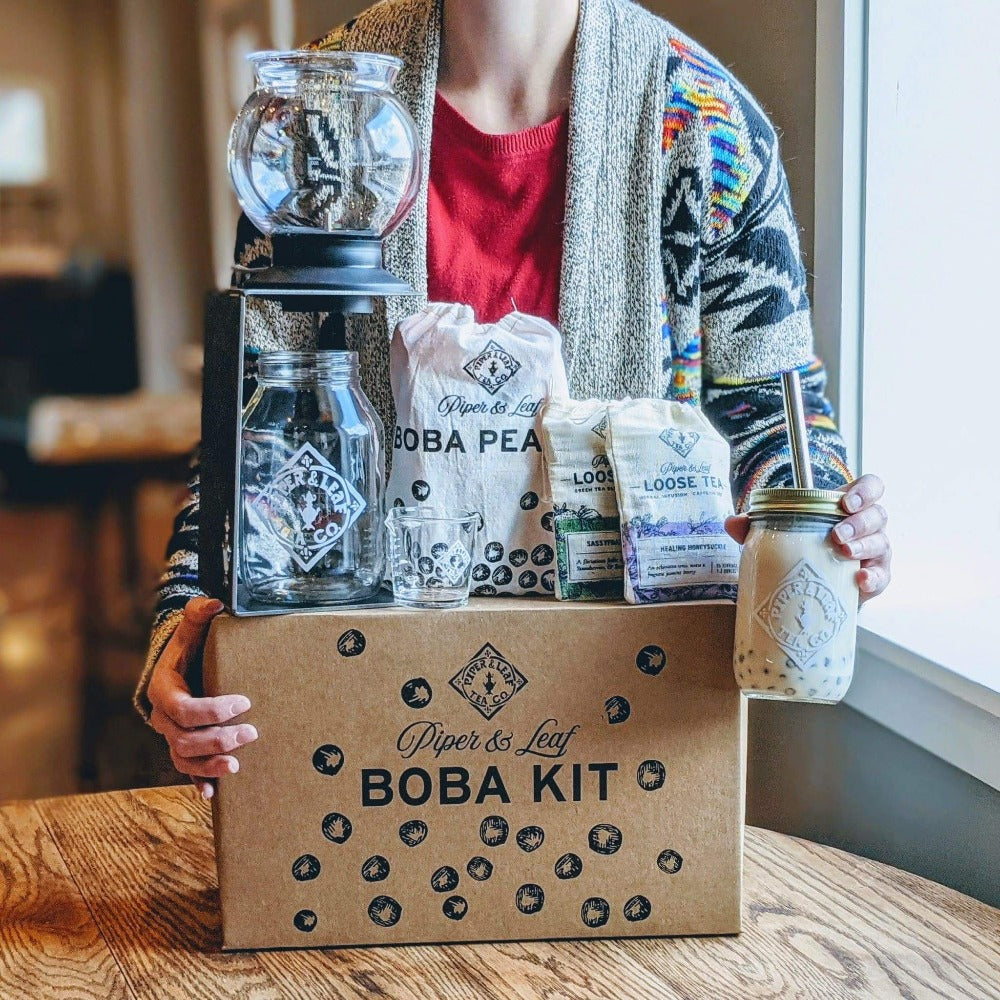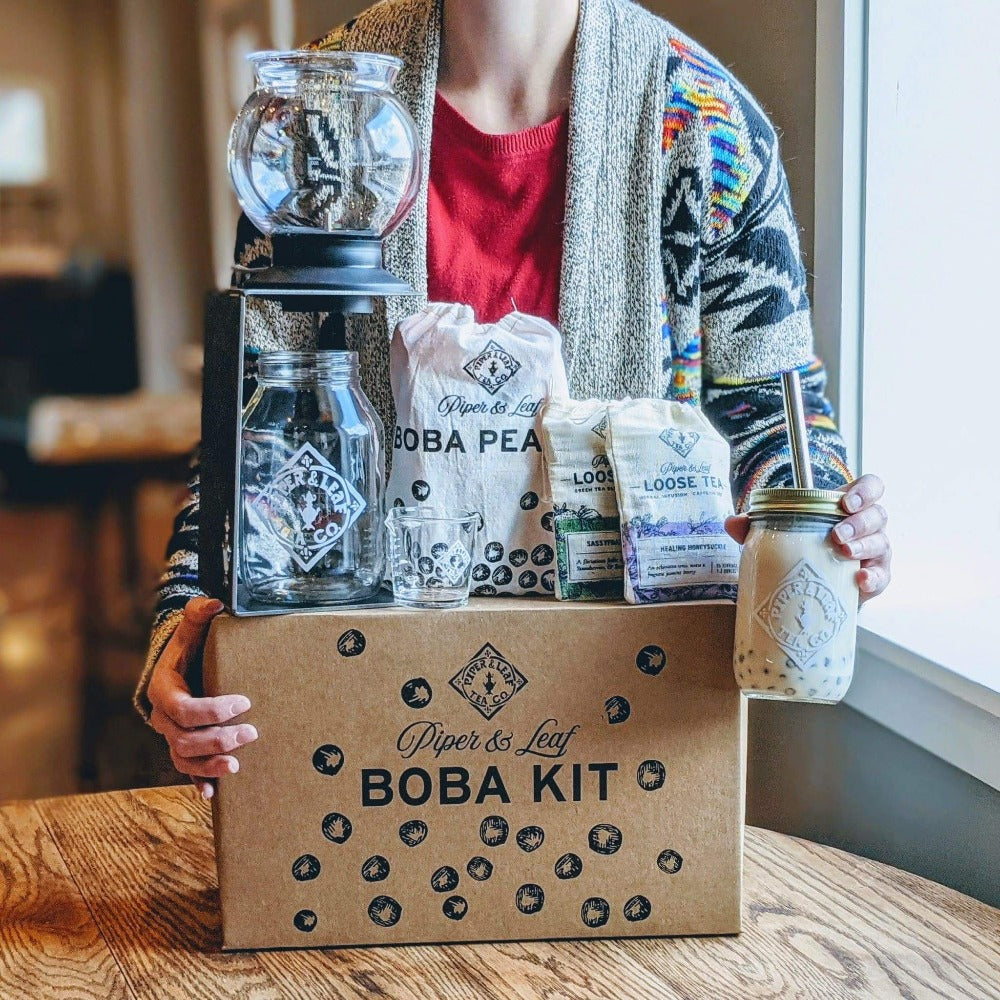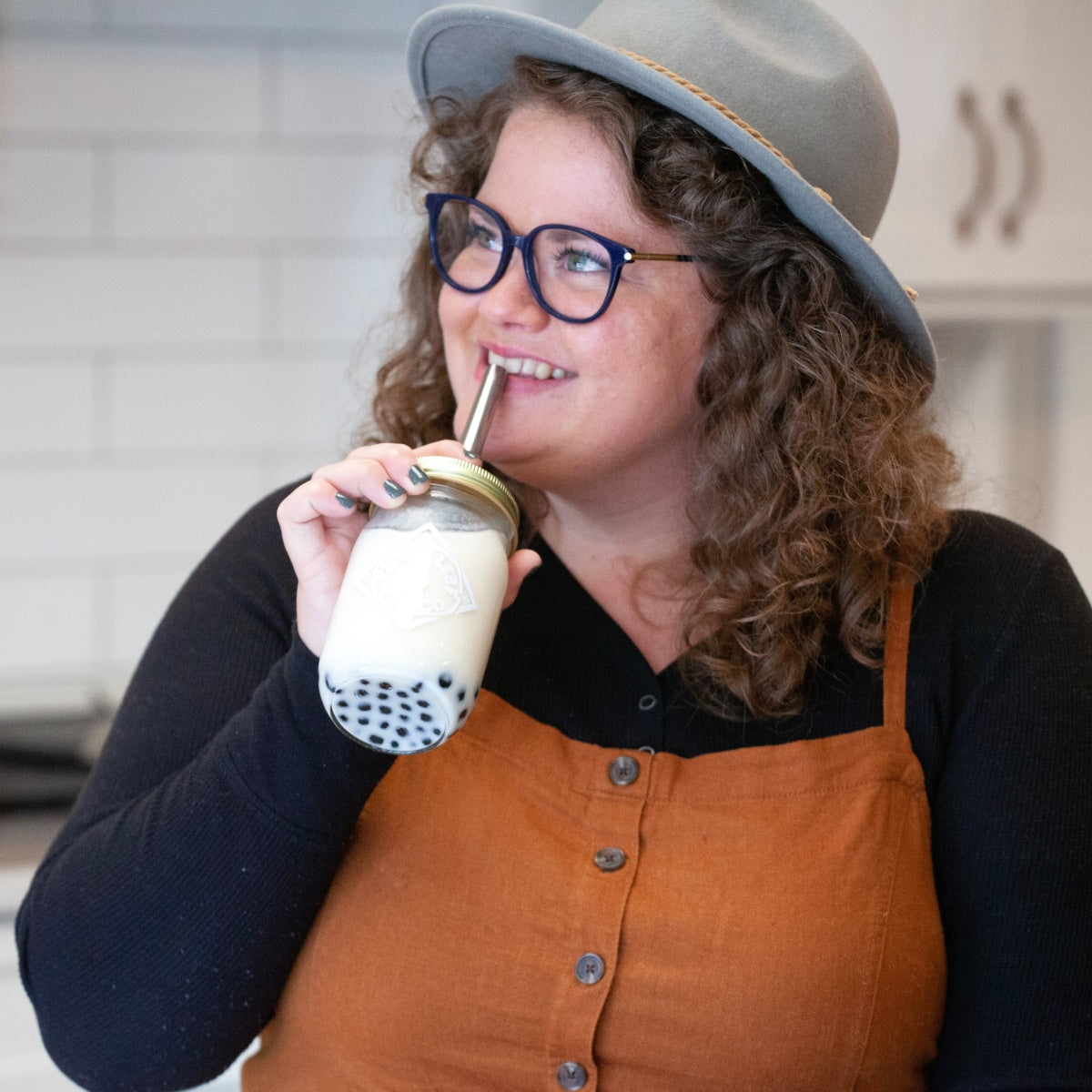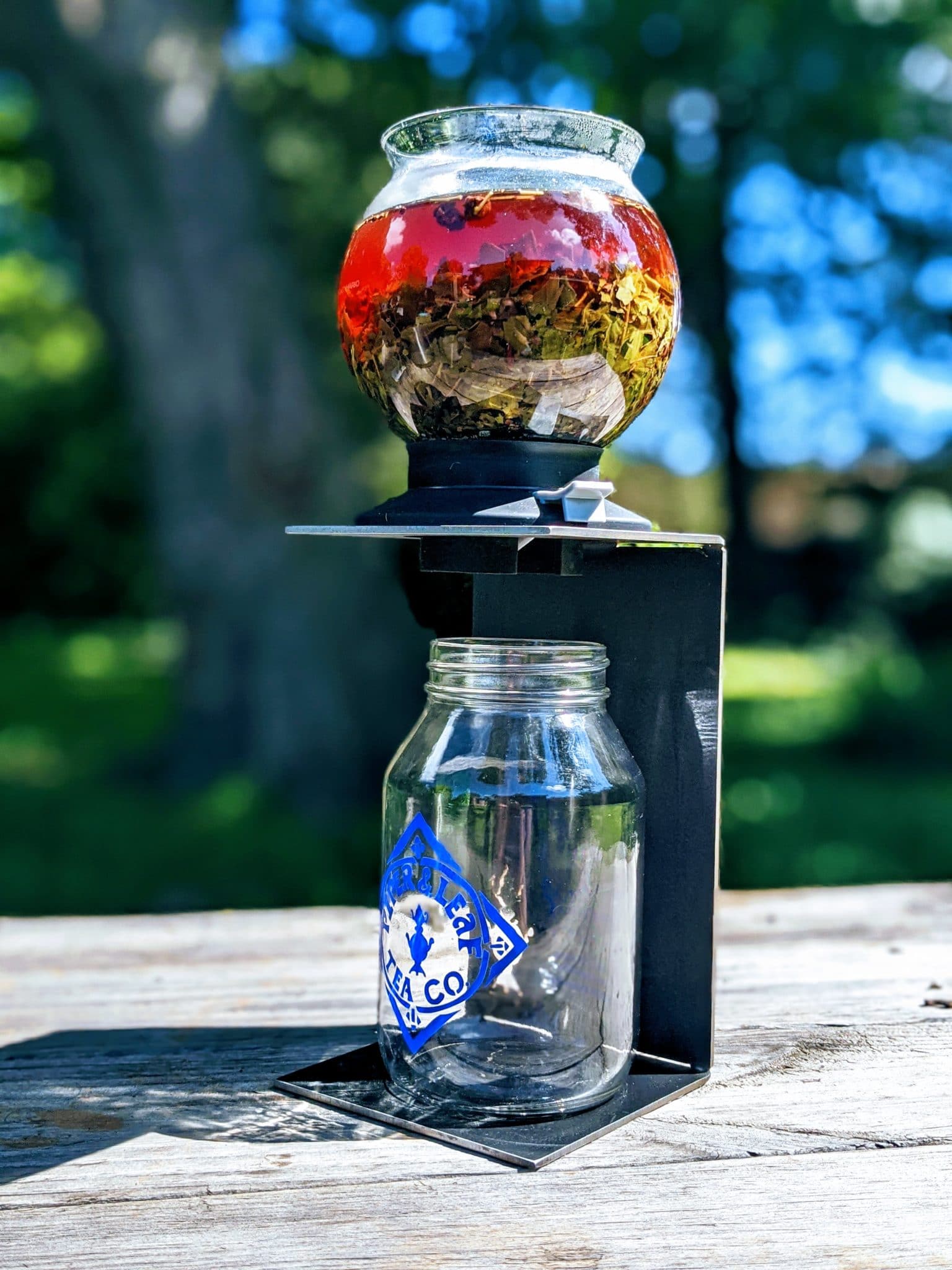 This year marks 10-years of tea & community and to celebrate all the more, we decided it was time for a new tea! Introducing Blueberry Jubilee!A Sencha green tea blend with delicious blueberries
Try Blueberry Jubilee Today
Discover your favorite Piper & Leaf blends with our NEW variety boxes featuring individually wrapped tea bags! Perfect for enjoying on the go or from the comfort of home. Shake up your stash or surprise a friend with a little vari-TEA!
Shop Vari-TEA
These blends are based on black teas from all over the globe including Sri Lanka, India, China, & Africa. We blend in various fruits, roots, and herbs from our part of the country to create these beauties.
SHOP OUR
FRUIT TISANES
These caffeine-free blends are naturally sweet, even with no sugar added! Enjoy an infusion of fruits and herbs, each blended with ingredients from our local farmers.
Tart apples and bushels of strawberries and lemongrass
A peachy keen sunset of florals on a tropical isle
We brave the deep berry brambles so you don't have to
More caffeine-free blends! These herbal infusions are blended with lots of herbs from local growers.
A spiced evening glow of ginger, turmeric, and grapefruit
Cool Mint performs smooth jazz at Blueberry Lagoon
A cream dolloped slice of spiced pie back home
These lightly-caffeinated blend combine a soft, refreshing sencha green tea with local fruits and herbs.
A flirtatious frolic of sencha, strawberries, and sarsaparilla
A spring faire of cardamom, citrus, and rosemary sublime.
Like bubble tea? So do we! Check out our Boba Tea Kits to get you everything you need to start make your own boba at home!
(P.S. it's perfect for your office, too!)
SHOP BUBBLE TEA
Piper & Leaf apparel is for all stylish tea lovers. You can show off your love for our little tea company anywhere you go.
Find your new favorite shirt, hat, or bag!
Reviews from Tea Drinkers
Very easy to use, and an economical way to brew tea.
I'm so happy I bought this kit! Now I can have delicious Piper & Leaf tea, hot or iced, any time.

I love this tea! It has the complexity of Earl Grey but with a refreshing touch of spearmint. It's perfect! My daughter isn't a big fan of iced tea but she instantly fell in love with this one. I will definitely be ordering more!
THE TEAM
our story
We are a family-run local tea company based in Lacey's Spring, Alabama. Read about how Caleb, Brigette, MaryClaire, & Connor accidentally started a tea company when all they intended to do was
make compost for fun.
READ ABOUT US
go bug connor on
our instagram
@piperandleaf
hop on our
newsletter
For exclusive discounts, announcements, and other fun stuff.