Black Tea Blend

3.5 minutes in 212° water

Caffeinated
15 Servings

Gluten Free

Loose Leaf Tea
Eloquent Earl Grey frosted with lavender & vanilla
Regular price
Sale price
$12.00 USD
Unit price
per
Sale
Sold out
BREAKFAST TEA. RICH. FLORAL.
Eloquent Earl Grey Frosted with Lavender & Vanilla.

"This blend is so decadent. It's quite a smooth flavor and somehow sweet (pure magic how you managed that!). The touch of lavender with the bergamot is divine. My preference for black tea is to be served hot, but this one is a treat cold as well. No need for any sweeteners."
– Bethany 
Ingredients: Ceylon Black Tea, Lavender, Organic Vanilla Flavor, Corn Flowers, Bergamot
Caffeinated
Brew at 212 degrees for 3.5 minutes
This Essential Bag is packaged in our hand-printed muslin and filled with 35 grams of loose leaf tea – enough to make 15 delicious servings.
Ingredients: Ceylon Black Tea, Lavender, Corn Flowers, Bergamot, and Organic Vanilla Flavor
Share
View full details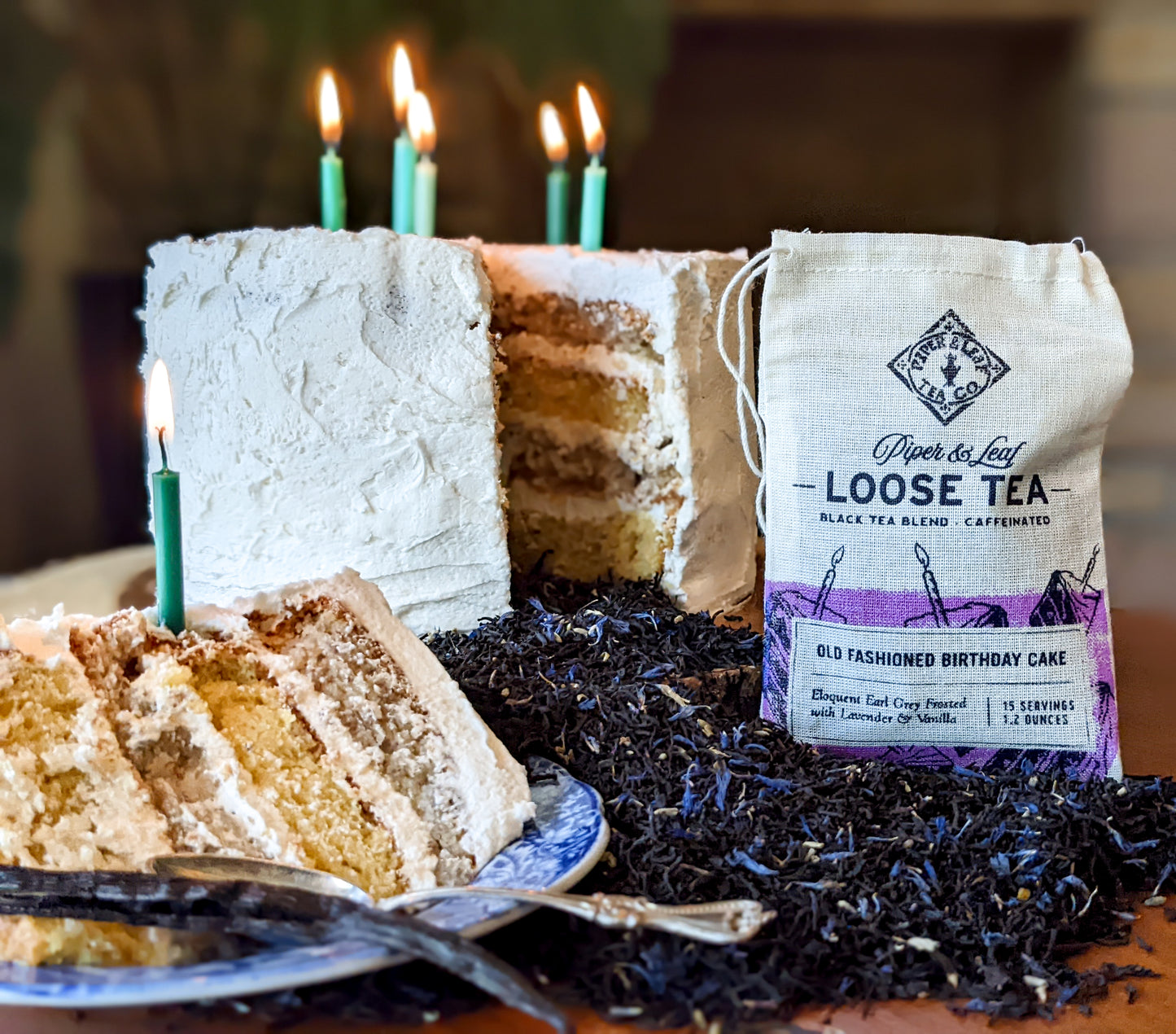 Old Fashioned Birthday Cake
Imagine this Blend:

Robust, imperious, and citrusy Earl Grey, Ceylon-sourced black tea leaves, bergamot, and cornflowers provide the pomp, while creamy vanilla and lavender turn it into an enchanting circumstance. Birthday Cake never simultaneously tasted so sumptuous, yet so sensible.

Steeping Information

Bring 10-12 oz of water to 212.

Steep for 3.5 minutes

Ceylon Black Tea, Lavender, Corn Flowers, Bergamot, and Organic Vanilla Flavor

These are the Ingredients. Straight from the Farm, Forest, & Briar Patch.
My new favorite tea!!
This tea is amazing! It really does taste like lavender cake with vanilla frosting! The flavors are balanced and rich and it's perfect for Earl grey fans. This is one of my favorites to use in a Hot Toddy with a splash of Irish Whiskey. This is one that keeps me coming back for more! Always have some in my cupboard!
The very best black tea
Delicious! My favorite tea I've ever had.
Unique
This has a mild unique fruity flavor. I love it!
Five Stars
My fave! A cup of warm and fuzzy, makes my day a delight.
Five Stars
This is my absolute favorite flavor of tea. I subscribe to the monthly mailing because it is not so easy to find in the shops. My daughter introduced me to it, by giving it to me on my birthday. By subscribing to the monthly delivery, I always have some on hand. If I don't drink it all, its a great little birthday gift for a friend, as the monthly mailing comes wrapped nicely with a string bow, and ready for gifting.
Five Stars
Delicious! Personally I prefer it iced but is good hot too.
Shop More Old Fashioned Birthday Cake
You might want to get this too: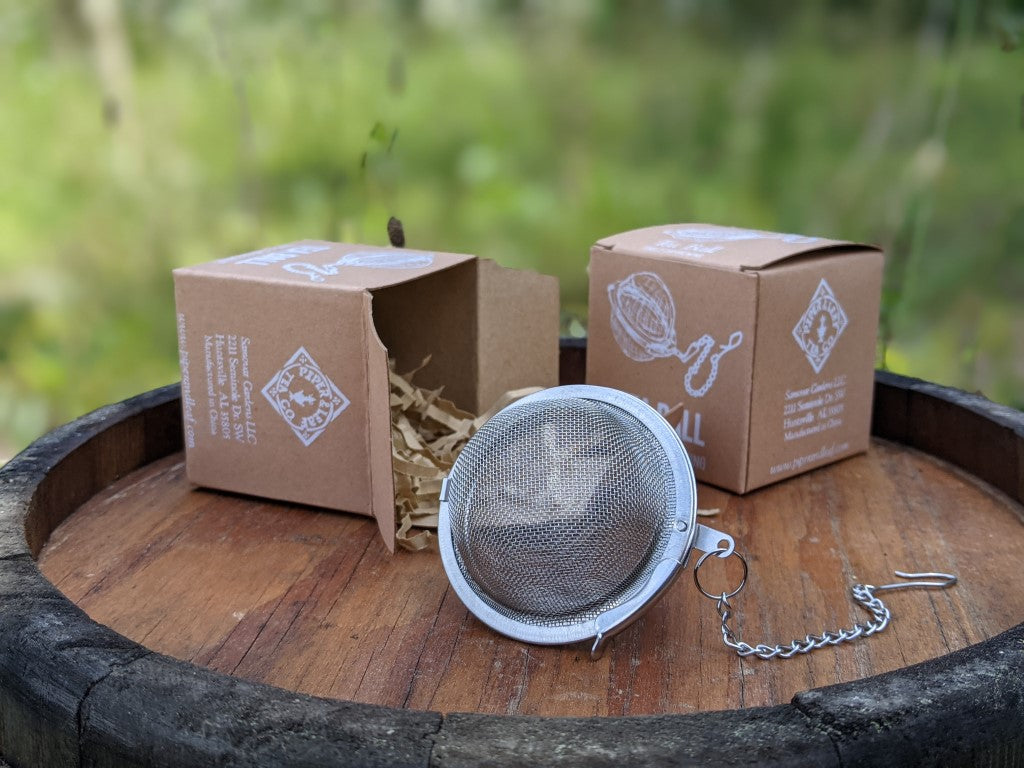 Piper Tea Ball
Regular price
Sale price
$7.00 USD
Unit price
per
Sale
Sold out
View full details